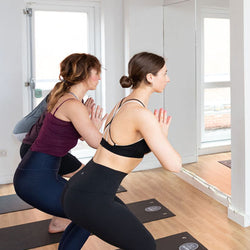 Fire into Friday ***
A dynamic, fun-filled flow class to get your body moving before your head knows what you're doing. Get your heart pumping along with some great tunes to really fire you into that Friday feeling, ready to kick start your weekend.

 *** Sweat Level 3: This class is of a high intensity.
Cancellation Policy:
A late cancellation fee of £10 may apply if the cancellation occurs within two hours of the scheduled start time of the class.