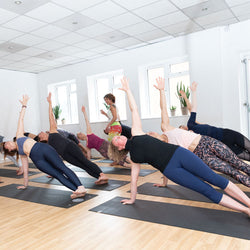 Power Hour ***
A powerful, cardio practice that includes dynamic sequencing as well as static poses. There is an emphasis on strength, conditioning and balance. Expect to be challenged.
*** Sweat Level 3. This class is of a high intensity.
Cancellation Policy:
A late cancellation fee of £10  will apply if the cancellation occurs within two hours of the scheduled start time of the class.