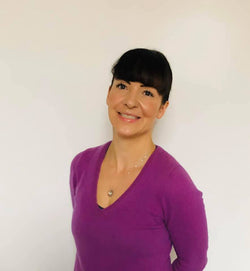 NINA JENKINS
Nina | Advanced Master Reiki Teacher
Embark on a journey of healing and well-being with Nina, whose yoga practice served as a transformative catalyst for her own physical and emotional well-being. Nina discovered the profound healing potential of yoga as it alleviated painful inflammation and stagnation, particularly in her sacral area, providing a deep and transformative space for healing.
Inspired by the transformative power of yoga in her life, Nina decided to deepen her connection and share this profound practice with others. This led her on a journey to India, where she learned the art of teaching yoga. Since then, Nina has been spreading the joys of yoga across the Cotswolds, offering regular classes that are nothing short of enlightening.
Teaching with passion, Nina finds immense pleasure in witnessing the transformative journeys of her students. As they release stress, find balance, calm their minds, and heal their physical bodies, Nina guides them through the many universal gifts that yoga has to offer.
Join Nina in her classes to experience the healing and balancing benefits of yoga. Book a class with Nina and discover the transformative power of yoga on both your physical and emotional well-being.